Nice to Paris
Find out for yourself what they call 'la joie de vivre'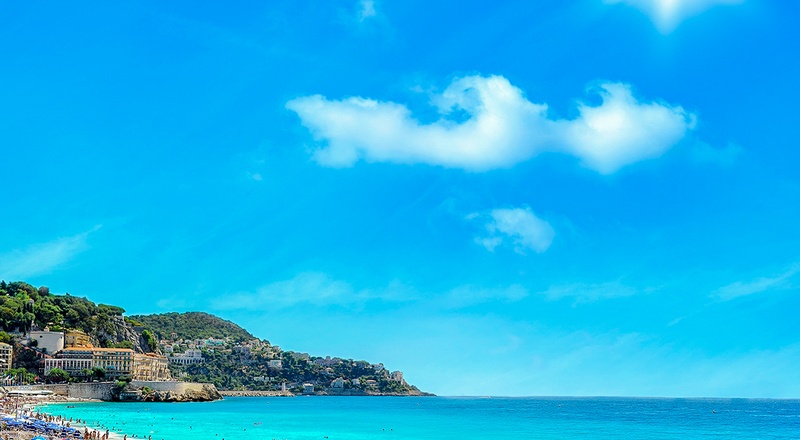 Paris
We will visit The Eiffel Tower, Notre Dame Cathedral, The Arc de Triomphe, the Champ Elysées, the Musée du Louvre and much more!
Esterel Coast, Frejus and St Tropez
Coast down the spectacular Esteril Scenic Road from Cannes to St. Rafael. We will visit Frejus, adorned with its famous Roman ruins such as the amphitheater (the largest amphitheater from Gallic times), followed by the aqueduct, the Roman theater and many Medieval remains as well. Top off the evening with a sweet boat tour of the St. Tropez coast.
San Remo, Italy
Founded in Roman times, San Remo is best known as a tourist destination on the Italian Riviera. It hosts numerous cultural events and has many tourist attractions open year-round. The central town square will be our primary meeting place, from which we will explore the city, have lunch at an authentic Italian pizzeria and afterwards, go shopping at the market. You will also learn about Italy's exciting medieval history and its people.
Nice
Nice, often called Nice la Belle, is Located on the south- east coast of France on the Mediterranean Sea. The area of today's Nice is believed to be among the oldest human settlements in Europe. Down the ages, the town changed hands many times. For years it was an Italian dominion, and then it became part of France in 1860. Today Nice is the glittering and cosmopolitan capital of the Côte d'Azur region of France.
Eze
A medieval village from the 13th century, situated on a narrow rocky peak overlooking the Mediterranean Sea.
Monaco
Monaco is a sovereign city state on the French Riviera. It is the second smallest country (by size) in the World. According to an ancient myth, Hercules passed through Monaco and turned away the previous gods. As a result, a temple was constructed there, the temple of Hercules Monoikos. We will visit the palace and witness the changing of guard, then to the medieval festival which only happens once a year (in the summer), the oceanographic museum and aquarium, and then we will go to the beach.
More information...
Connect
Have a question? Email us directly, or use our handy question box.