Florence to Rome
Visit the land of Renaissance, Art, and History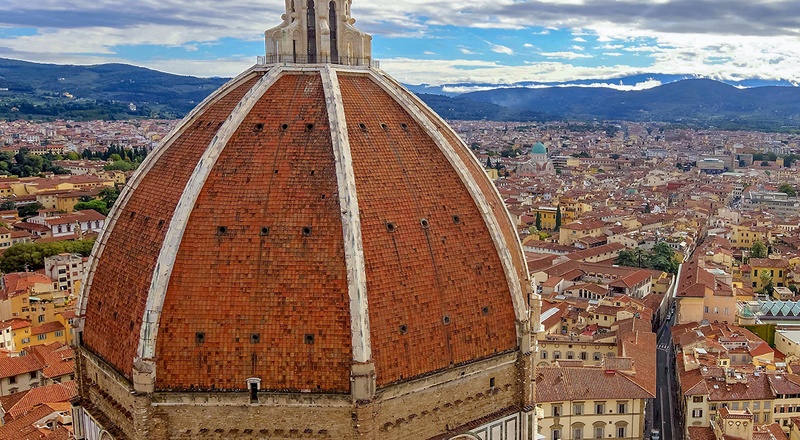 Pisa
Pisa is located in Tuscany on the right bank of the mouth of the Arno River in the Ligurian Sea. It is the capital city of the Province of Pisa. Although Pisa is known worldwide for its Leaning Tower, the city contains more than 20 other historic churches, several palaces, and various bridges across the Arno River.
Venice
The city of Venice stretches across 118 small islands in the marshy Venetian Lagoon along the Adriatic Sea in north- east Italy. The Republic of Venice was a major maritime power during the Middle Ages and Renaissance, and a staging area for the Crusades and the Battle of Lepanto, as well as a very important center of commerce. We will visit the city, see Piazza San Marco, the Doge's palace and have a delightful gondola ride.
Florence
Florence is the capital city of the Italian region of Tuscany. Located on the banks of the Arno River, the city is famous for its historic importance, and for its cultural heritage. Florence is considered the birthplace of the Renaissance, and has been called the Athens of the Middle Ages. The city's location in central Italy offers easy access to all the cultural riches of the country. Our program is located in a Palazzo in a tranquil neighborhood on the banks of the Arno River.
Rome
Rome's history spans two and a half thousand years. It was the capital city of the Roman Kingdom, the Roman Republic and the Roman Empire, which was the dominant power in Western Europe and the lands bordering the Mediterranean for over seven hundred years. We will tour Vatican City, the Coliseum, Trevi Fountain and other incredible monuments.
Connect
Have a question? Email us directly, or use our handy question box.