Playa del Carmen
The Mayan Riviera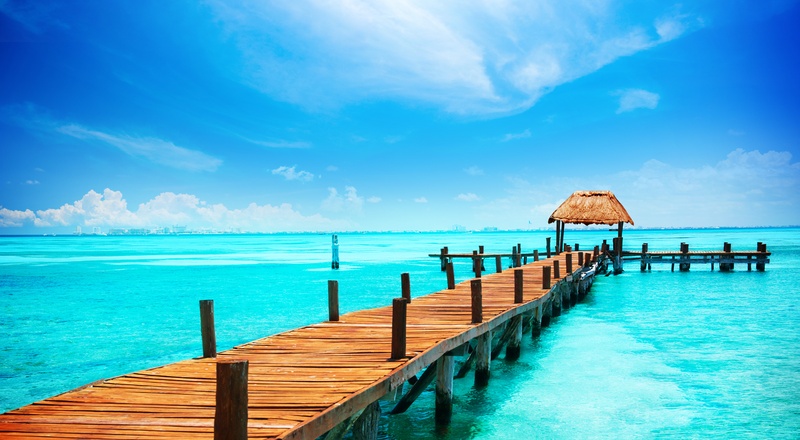 The Mayan Riviera
The Mayan Riviera is a natural paradise, home to some of the most stunningly beautiful beaches in all of Mexico, with vast stretches of powdery white sand lapped by the clear, turquoise waters of the Caribbean.
chichen-itza
Chichen-Itza was one of the largest ancient Mayan cities. It thrived from around the 6th century AD until around the 13th century dominated by a massive step pyramid known as El Castillo. Nightly sound-and-light shows illuminate the stepped pyramids, temples, columned arcades, ball court, and other stone structures in the sophisticated ancient city. It was recently named one of the New Seven Wonders of the World.
Merida
Merida is the vibrant capital of the state of Yucatan and has a rich Mayan and colonial history. It was founded in 1542 as a walled city, and built on the site of the ancient Mayan city T'ho. Merida features the second-largest historic center in Mexico and several of the old Spanish city gates remain. Today it's a modern, cosmopolitan city and one of the most important places to experience the Mayan heritage.
Xcaret
The Xcaret natural park is a paradise like no other, hosting more than 40 unique attractions for all ages. You can swim in underground rivers, walk along trails in the middle of the jungle, relax in the natural lagoons, explore the Mayan ruins, swim with dolphins and sea turtles, admire the diverse fauna at the Coral Reef Aquarium, the Butterfly Pavilion, the Aviary, the Island of Jaguars, the Manatee Lagoon, and many other fun activities.
Connect
Have a question? Email us directly, or use our handy question box.